In an piece for Interview Magazine, Kendrick Lamar revealed the piece of advice from 50 Cent that has defined his outlook on life for years. "Now, I've always studied 50 Cent's music and watched his interviews, and someone asked if he was a conscious artist," Kendrick recalled. "He said, 'Yeah, I'm a conscious artist because I have a conscience."
He continued. "That shit blew me away. It gave me a different perspective — 50 drops a lot of jewels that give me perspective, but that one right there gave me a sense of, okay, a lot of artists live and know how to project duality. That's the true gift, because that's what life is about in its wholeness. When I seen that I said, 'I can relate to that,' and what you're saying is confirmation that that's still alive. It's really dope to hear another artist say it. Lets us know we not crazy."
Read More: Reddit user paints picture of Eminem covers of each Kendrick Lamar album
50 Cent Has Respect For Kendrick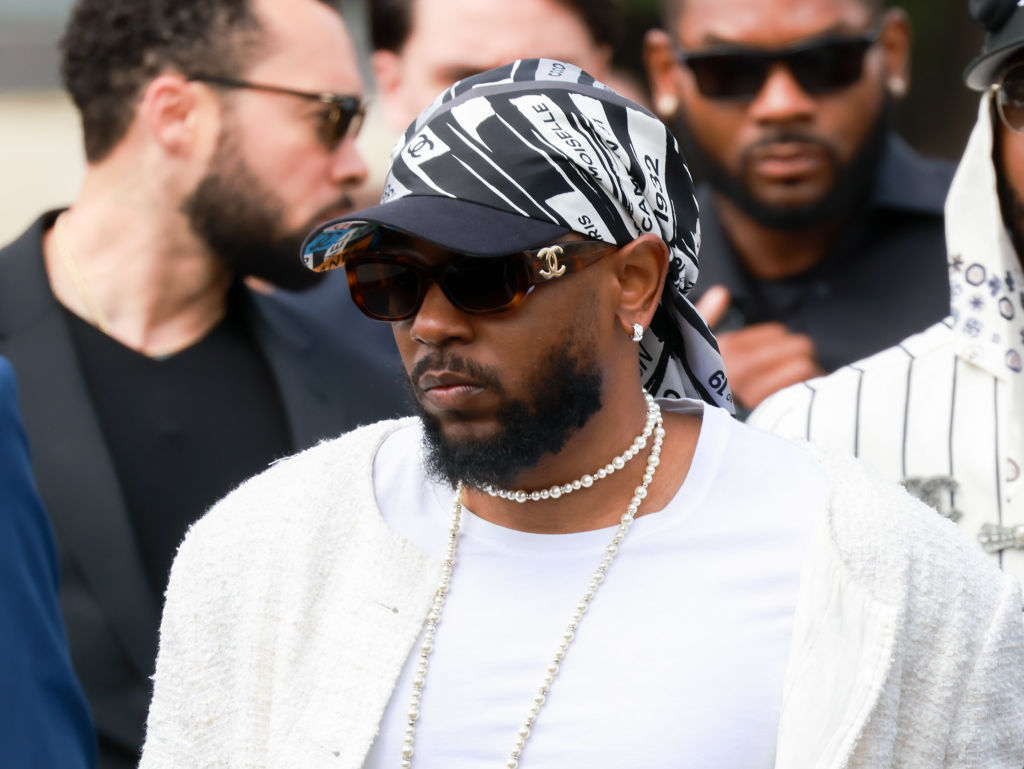 PARIS, FRANCE - JULY 04: Kendrick Lamar attends the Chanel Haute Couture Fall/Winter 2023/2024 show as part of Paris Fashion Week on July 04, 2023 in Paris, France. (Photo by Arnold Jerocki/Getty Images)
There has only ever been one collab between 50 Cent and Kendrick. In 2013, the pair dropped "We Up". However, despite their careers diverging, Fif has a lot of respect for Kendrick. "I love Kendrick," he said. "Obviously there is a huge difference in the two of us, in our characters, and the way we present ourselves 'cause to me he possesses the ability to appear like he didn't know this was going to happen," he told XXL back in 2013.
He continued. "There's a level of confidence required for you to withstand the level of doubt, and I had so much doubt prior to it actually working for me, that I would appear at points a little arrogant. Like, 'I knew it was going to work, because it took you so long to figure it out. I told you it was hot.' And Kendrick will give you that energy that's like, 'This is great. This is really happening.' Every time I'm around him, that's what it feels like."
Read More: Kendrick Lamar eyeing $9M condo in Brooklyn
[via]