Bianca Censori's Instagram has been made public and fans are going through the wife of Kanye West's various posts. In one notable upload, Censori rocks a chainmail bikini from September 2022. To finish off the set, she wore black rubber rain boots. The picture stems from a trip to Black Rock City in Nevada during Burning Man.
Fans were mostly supportive in response to the post. One commented: "Beautiful! Out of this world!" while another added: "MRS.WEST...Bianca West is on fire with that booty." As for critics of the revealing photo, one disapproving user commented: "Delete these immediately. You are married now. I'm sure Ye would be dissatisfied to see your behavior on this page. Please make a change for the better. I pray regularly for your husband to win this upcoming election." In another post, she shows off a matching chainmail headpiece with the caption: "You've got mail."
Read More: Bianca Censori Reportedly Grossed Out By Kanye West's "Stench"
Bianca Censori & Kanye West In Los Angeles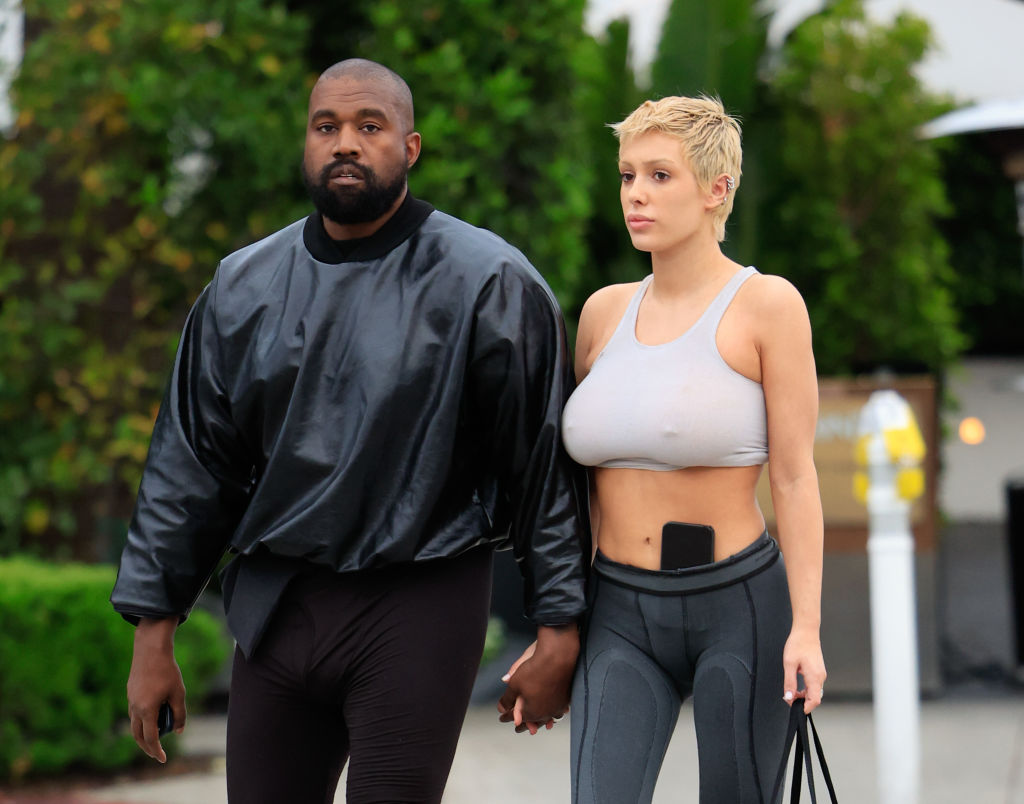 LOS ANGELES, CA - MAY 13: Kanye West and Bianca Censori are seen on May 13, 2023 in Los Angeles, California. (Photo by Rachpoot/Bauer-Griffin/GC Images)
The Instagram reveal comes as Censori has been traveling with Kanye throughout Italy in recent weeks. Their vacation culminated in Ye performing alongside Travis Scott at his concert in Rome, earlier this week. "There is no UTOPIA without Kanye West, there is no Travis Scott without Kanye West, there is no Rome without Kanye West," Scott said on stage. The two performed "Can't Tell Me Nothing" as well as their collaboration, "Praise God," from the 2021 album, Donda. The following day, Scott announced that he'll be taking Utopia on the road for the Circus Maximus Tour in North America, later this year.
Bianca Censori Rocks Chainmail Outfit
Kanye reportedly married Censori in a non-legally binding agreement back in January of this year. Censori had previously worked as an employee for the Yeezy brand. Their relationship began after Kim Kardashian finalized her divorce from Ye in November 2022. The two share four children: North, Saint, Chicago, and Psalm.
Read More: Bianca Censori & Kanye West Wear Monochrome Looks In Rome Before Travis Scott Concert
[Via]