Last month, it was announced that USC would be undertaking a preseason tour of Europe ahead of the 2023/24 college season. The team would play three games in Athens, Mykonos, and Dubrovnik against European professional teams. The tour was headlined by Bronny James, who committed to USC at the start of May. Furthermore, the Athens stop would be of special significance to Bronny, as it is one of the cities where his father won an Olympic medal. LeBron James won bronze along with Team USA at the 2004 Olympics.
"We are excited to announce our 2023 Summer Tour to Greece and Croatia," head coach Andy Enfield said. "This is a great opportunity for our student-athletes and staff to enjoy a unique educational and cultural experience in three amazing cities. The three games against competitive professional teams will be invaluable to the development of the 2023-24 squad." Now, further details about the tour have been revealed.
USC To Face Mega MIS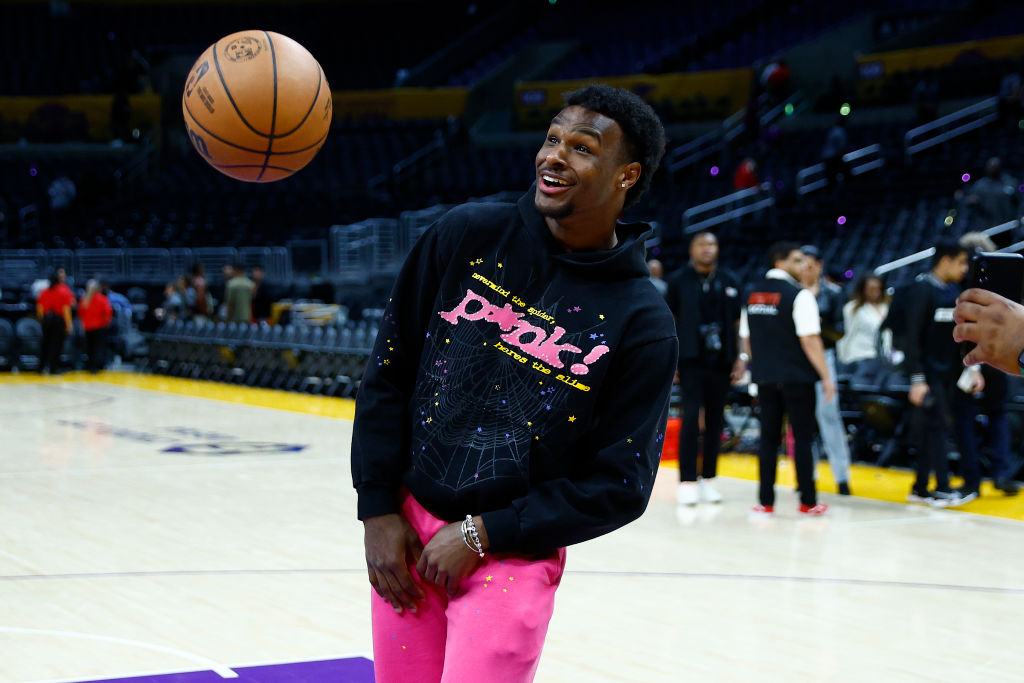 LOS ANGELES, CALIFORNIA - MAY 06: Bronny James at Crypto.com Arena on May 06, 2023 in Los Angeles, California. (Photo by Ronald Martinez/Getty Images)
Serbian team Mega MIS announced that they would be facing USC in two games on the island of Mykonos. Mega MIS are perennial contenders in the Serbian BLS Super League. They have made the semifinals of the postseason in all but one season since 2012/13. "This summer, Mega MIS will continue the tradition of competing with the most prestigious teams of American universities. This year's opponent is extremely attractive...The popular "Trojans" have had several members of the Hall of Fame in Springfield in their history, and in addition to NBA stars Nikola Vucevic and Demar Derozan who played for USC in the past, it is particularly interesting that Bronny James and DJ Rodman will play for Southern California next season." a translated statement from the club read.
Despite their Serbian pedigree, Mega MIS is better known as one of the key Serbian pipelines to the NBA. Former Mega MIS players drafted into the NBA include Ivica Zubac, Vlatko Čančar, and Nikola Jović. However, by far the biggest name to hit the NBA from the Serbian side is two-time MVP Nikola Jokić. Jokić, the Adriatic League MVP in 2015, was a 2014 second-round pick by the Denver Nuggets. He traveled stateside ahead of the 2015/16 NBA season and has been a regular fixture of the Nuggets core ever since. It has not yet been revealed the other professional teams that USC will play. However, it is likely that they will come from the Greek and Croatian regional leagues.
[via]