In the sprawling metropolis of Hollywood, where stars wax and wane with the ever-changing tides of public opinion, Joe Manganiello stands as a paragon of talent and tenacity. A chiseled physique, commanding presence, and a flair for both drama and comedy have solidified his position among the industry's crème de la crème. As of 2023, CAknowledge reports that Joe boasts a net worth of an impressive $45 million.
Born and raised in the industrial heart of Pittsburgh, Joe's journey was far from a predetermined stroll down the Hollywood Walk of Fame. The steel city instilled in him a work ethic that would become the foundation of his eventual success. Early on, Manganiello exhibited a passion for the arts, which carried him from the corridors of Carnegie Mellon to the bustling stages of Tinseltown.
From Werewolves To Wizards: A Spectrum of Roles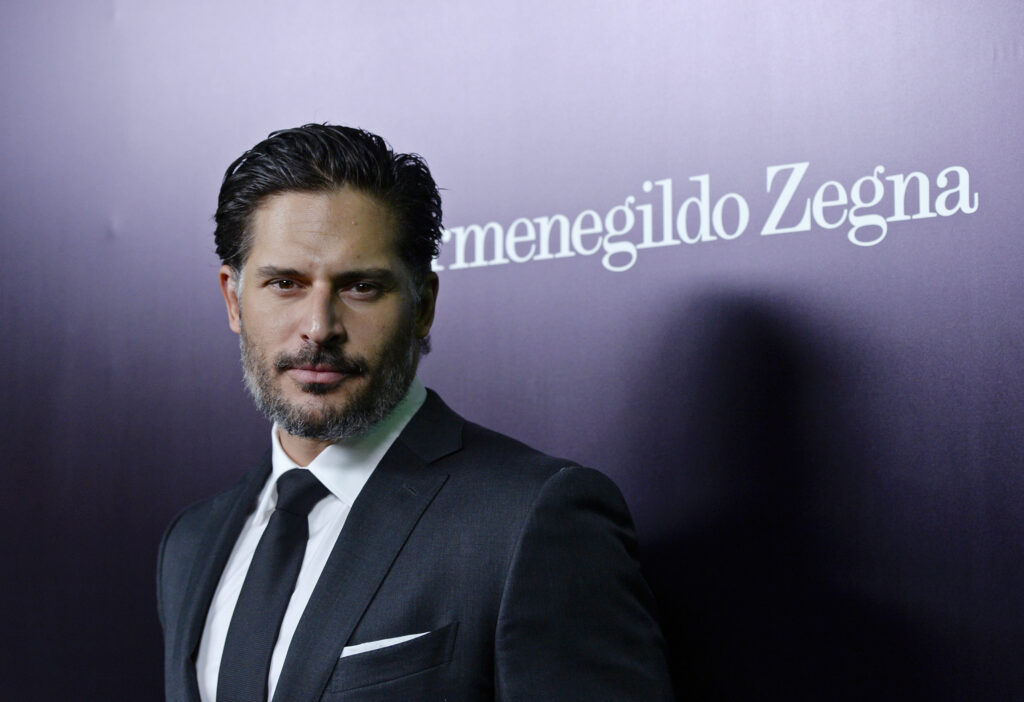 BEVERLY HILLS, CA - NOVEMBER 07: Actor Joe Manganiello arrives to the Ermenegildo Zegna Global Store Opening hosted by Gildo Zegna and Stefano Pilati at Ermenegildo Zegna Boutique on November 7, 2013 in Beverly Hills, California.. (Photo by Kevork Djansezian/Getty Images)
Most pop culture enthusiasts might first recall Joe's breakout role as the seductive werewolf, Alcide Herveaux, on HBO's hit series, True Blood. Yet, his repertoire spans wider than the supernatural realm. From his comedic stint in the Magic Mike franchise to his menacing turn as Deathstroke in the DC cinematic universe, Joe's versatility keeps audiences guessing – and utterly captivated.
Entrepreneurial Endeavors: Not Just A Silver Screen Phenomenon
LONDON, ENGLAND - JUNE 30: Actors Adam Rodriguez, Matt Bomer, Channing Tatum and Joe Manganiello. Attend the European Premiere of "Magic Mike XXL" at Vue West End on June 30, 2015 in London, England. (Photo by Dave Hogan/Getty Images)
But let's be clear; the man's not merely an actor. Joe's entrepreneurial pursuits showcase a shrewd business acumen, further supplementing his income. From collaborations in the fashion world to his forays into production, Manganiello ensures his talents are not confined to acting alone. This diversification has undoubtedly played a significant role in amassing his current wealth.
When the spotlights dim and the cameras cease rolling, Joe dives deep into his personal passions. A well-documented aficionado of the tabletop game Dungeons & Dragons, he's parlayed this love into a successful business venture, merging his career with his hobbies. And lest we forget, his dance moves, showcased in Magic Mike, hint at a man who's as comfortable on the dance floor as he is in a dramatic monologue.
Personal Life
LOS ANGELES, CA - FEBRUARY 01: Presenter Joe Manganiello attends the 2014 Writers Guild Awards L.A. Ceremony at J.W. Marriott at L.A. Live on February 1, 2014 in Los Angeles, California. (Photo by Alberto E. Rodriguez/Getty Images for WGAw)
Amid the glitz and glamour, Joe found love. His marriage to the equally talented and stunning Sofia Vergara has become the stuff of Hollywood legend. Their union, filled with mutual respect and admiration, saw them become one of the industry's most beloved power couples. Unfortunately, the pair called it quits and announced their divorce in July 2023.
Further, Manganiello's success hasn't rendered him myopic. With a clear understanding of the privileges his career affords him, Joe has become a notable philanthropist. Championing causes close to his heart, he's often seen leveraging his fame for the greater good, ensuring that his impact extends far beyond entertainment.
Epilogue: The Rise & Rise Of Joe Manganiello
Charting the ascent of Joe Manganiello is akin to tracing the trajectory of a comet – bright, impactful, and undeniably spectacular. With a net worth that reflects his multifaceted career and an unyielding drive, this Pittsburgh native stands as a testament to what can be achieved when talent meets tenacity.