The Nike Air Max Plus Utility is a shoe that combines style and functionality. It shares similarities with the Nike Air Max Plus but also brings some notable differences. Both shoes feature the signature Air Max cushioning for maximum comfort. However, the Utility version offers enhanced durability and weather resistance, making it suitable for various outdoor activities. Its upper is constructed with a water-resistant material, providing protection against the elements. The Nike Air Max Plus Utility also incorporates a more rugged outsole for better traction on different surfaces.
The impact of the Nike Air Max Plus Utility on the sneaker world has been significant. It has expanded the Air Max Plus line by offering a more versatile option. Sneaker enthusiasts who value both style and practicality have embraced the Utility version. Its weather-resistant features have made it popular among individuals seeking a shoe that can withstand different conditions without sacrificing aesthetics. This sneaker silhouette has become a go-to choice for those who want a blend of fashion and functionality in their footwear.
Read More: Five Best Black And Yellow Air Jordans For The Summer
"White Red" Nike Air Max Plus Utility
The tough and durable pair of sneakers is also a stylish and functional pair. It features a clean white and red color scheme. With its durable construction, it can withstand various outdoor conditions. The shoe incorporates the signature Air Max red cushioning for added comfort. It also has a rugged white outsole for improved traction. The sneakers are certainly a versatile option for those who want a combination of style and practicality in their footwear.
More Photos
Kicks On Fire reports that the Nike Air Max Plus Utility "White Red" is currently available for purchase right now. Also, the retail price of the sneakers is $195 on Nike and other select retailers. Further, make sure to let us know what you think about these kicks in the comments below. Additionally, stay tuned to HNHH for the most recent updates and news from the sneaker community. We'll make sure to offer you the newest products from the most notable brands.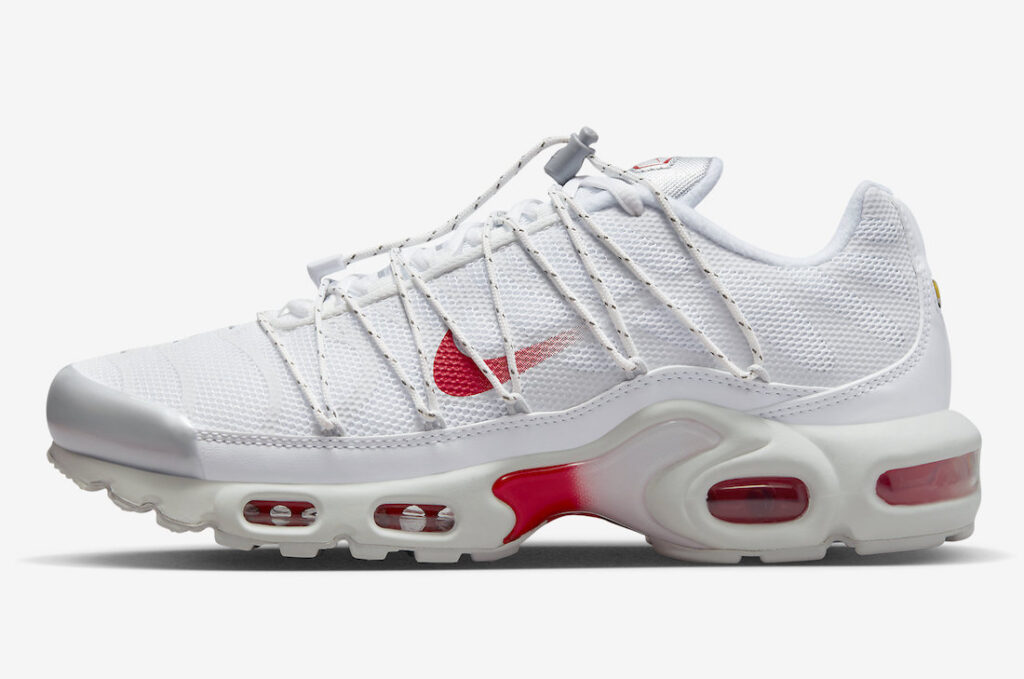 Image via Nike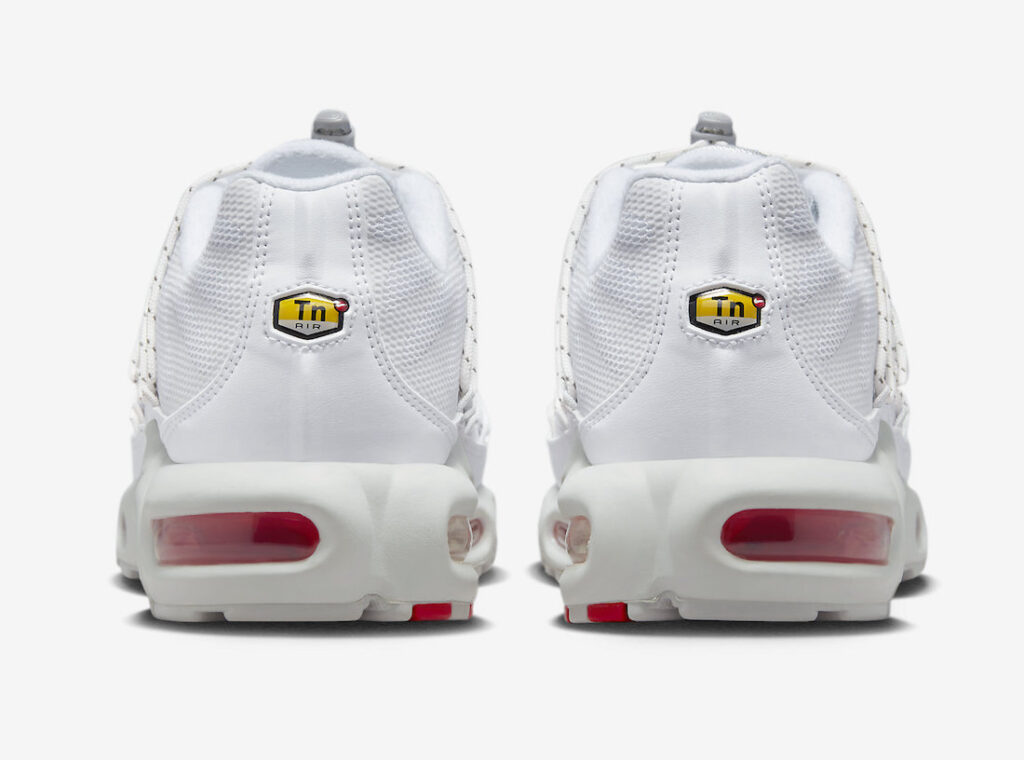 Image via Nike
Read More: Air Jordan 1 Mid "Vivid Orange" Officially Unveiled
[Via]