You can never go wrong with the Air Jordan 1 when you're a reseller.
Ah yes, the Air Jordan 1 High OG. It truly is one of the greatest sneakers of all-time and fans seem to be obsessed with every single new colorway that hits the market. Well, the latest women's Air Jordan 1 colorway dubbed "Tie-Dye," is absolutely no exception. This shoe is slated to release tomorrow, Friday, June 26th for $170 USD although pairs have already started to hit the resale market, and as you would expect, they are a resellers' dream. 
As it stands, there are numerous pairs available to purchase on StockX, with every single size being represented. For instance, smaller sizes such as 5 and 5.5 women's are selling for an average price of $250 USD while the larger sizes like 12 women's are going for a whopping $345 USD. Based on these numbers, each pair is going for over $100 over retail, on the resale market.
What makes this shoe so unique compared to other Air Jordan 1s is the fact that it has a special tie-dye aesthetic. In the official images below, you can see that the sneaker boasts tie-dye overlays on top of a black toebox and white side panels. It's easily one of the best Jordan 1 models we have seen in a long time and it's clear that sneakerheads are feeling the exact same way.it's clear that sneakerheads are feeling the exact same way.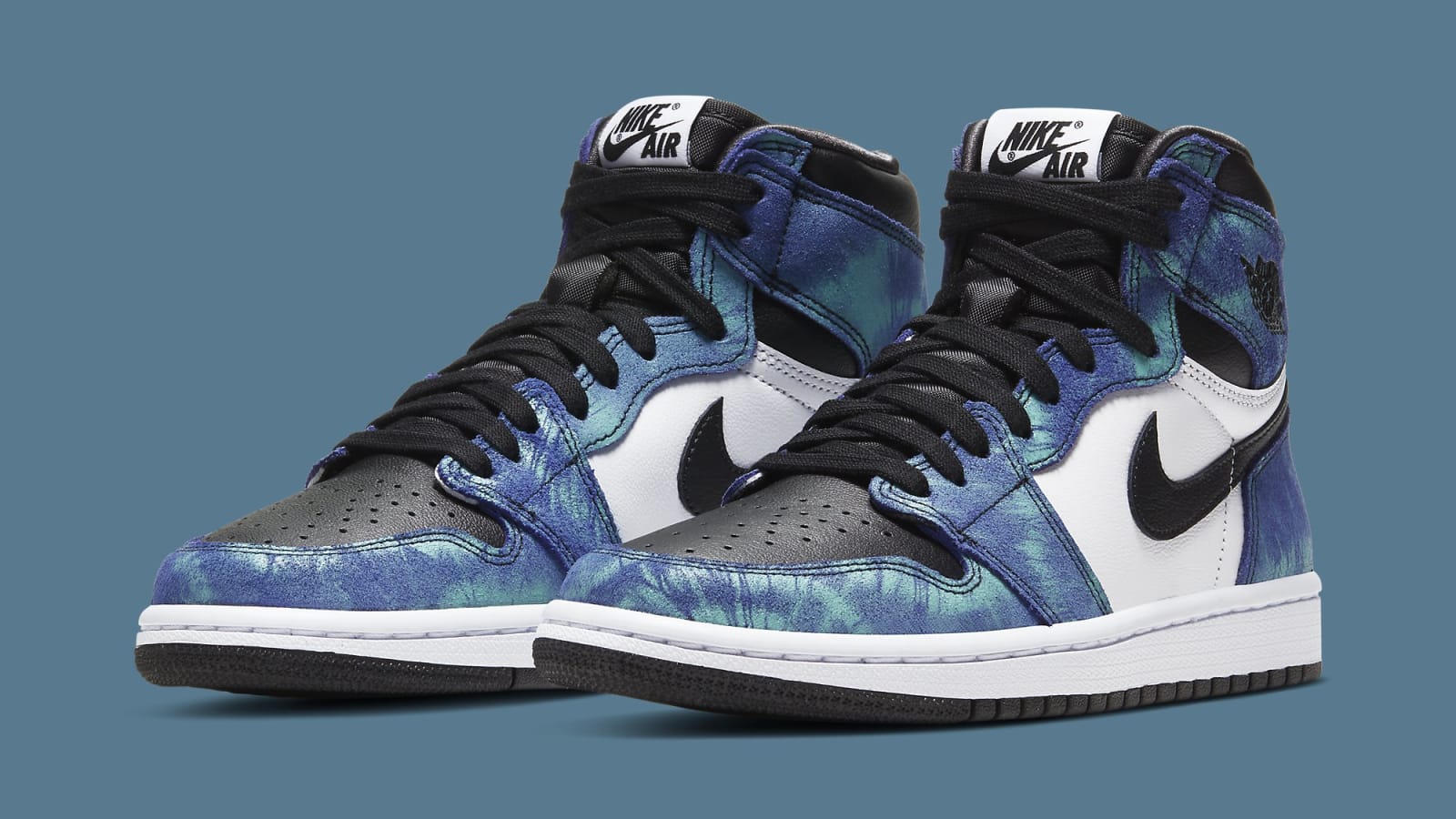 Image via Nike

Image via Nike

Image via Nike

Image via Nike

Image via Nike