These two new colorways are a super clean look at the React Element 55 model.
Nike's latest models, the Nike React Element 87 and 55 have been huge hits this year. The React Element 87 is known for extravagant colorways and a translucent upper, while the React Element 55 is the more subdued version of the shoe. The only real difference between the two is the 55 doesn't have a translucent upper and Nike is taking advantage of that to drop more subtle colorways.
Now Nike is dropping two more clean colorways of the Nike React Element 55, this time in all-white and red, and all-white and blue. The upper of the shoe features a square pattern in a pale-white tone, with the laces and midsole matching completely. In both the red and blue versions, color can be found on the back of the heel and the swoosh on the side of the shoe.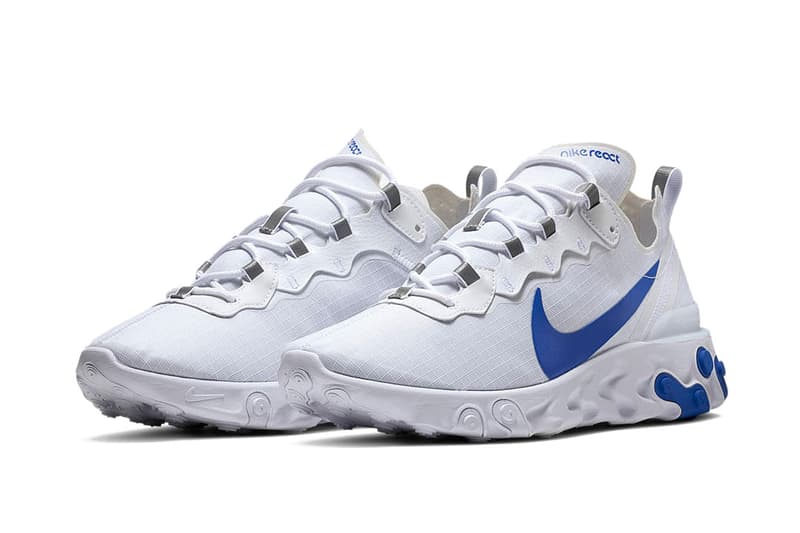 Nike's React shoes have been popular not only for their unique look but because they offer Nike's answer to Adidas' Boost shoes which have been dominating the sneaker market due to their comfort and design.
As of right now, there is no release date for these but expect them to come out sometime in January, according to Hypebeast. Just like the React Element 55 models before them, these pairs will cost $130 USD.