Look for these to come out in February.
There is no denying that the Nike Air Max 97 has seen a huge resurgence over the last few years. The "silver" and "gold" colorways got people interested in the classic design again and since then, the Beaverton brand has been releasing a whole slew of new colorways. Not only is the Air Max 97 trendy, but so are patterns and those two things come together on this shoe.
This sneaker is black all over, but on the wavy layers that make up the upper of the shoe, we get hits of "realtree" camo that gives a wilderness vibe to the overall aesthetic of the shoe.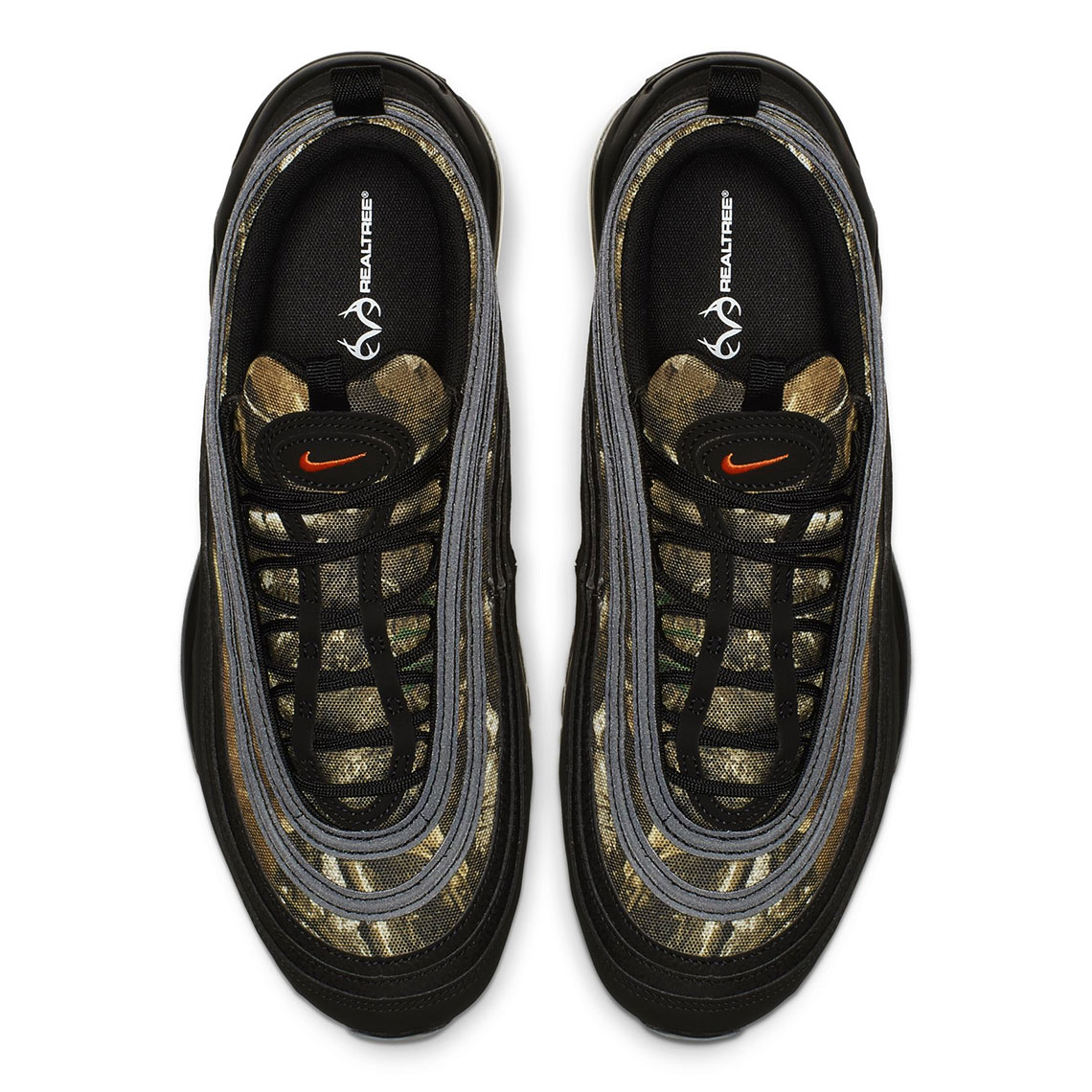 The midsole of the shoe is all over black with the clear air max unit all throughout. The toe box and lower layers of the shoe are pitch black making these super clean when mixed with the camo print.
According to Sneaker News, these kicks will be available on February 8th for $160 USD. You'll be able to pick them up at select Nike retailers as well as Nike.com.