The new Air Max model is on its way.
This past year, Nike revealed the Air Max 270 to the world, showcasing a large colorful air bubble on the heel making it one of the most unique looking Air Max models to date. The Beaverton brand is looking to build on that design with their next Air Max silhouette, the Air Max 720. 
In photos courtesy of Madrid sneaker store NOIR FONCE, we see that this time around, the chunky air bubble is used all the way throughout the shoe. The 360-nature of the shoe's air bubble was the inspiration for using the "720" branding. This particular colorway which is slated to be the first one to release is called the "Aurora Borealis," probably because of it's trippy iridescent coloring.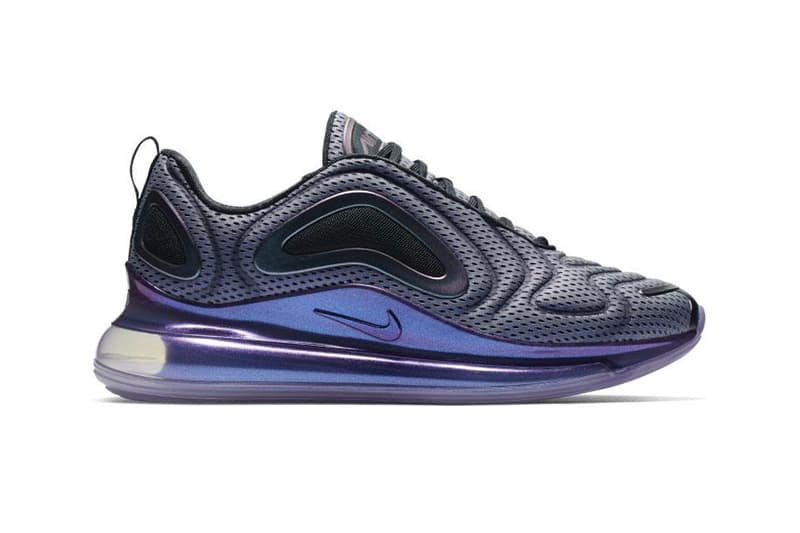 The entire shoe is dressed in different shades of purple with the air bubble getting the darkest, most saturated tone. Meanwhile, the upper is given a more subtle purplish-grey hue. Adding to the upper is a wavy, more futuristic look that pushes the shoe's design to its limit.
According to Hypebeast, these will most likely release around Air Max Day which is set to take place in March of 2019 and will see a whole slew of other Air Max's hit the shelves.
Are you excited for the new model?