These are for the big collectors.
When Michael Jordan entered the league in 1984, he ushered in not just a new era of the NBA, but a new era of sneaker culture as well. It was the year he debuted his Air Jordan 1 to the world, which has gone on to become one of the most iconic shoes of all time. It's truly one of the best sneakers out there and can be worn on the court and in everyday wear as well. You really can't go wrong with it no matter what you're wearing. Regardless, of all of the Air Jordan 1 colorways, the "Black Toe" model is one of the most iconic and now, if you have the cash, you could potentially own a game-worn "Black Toe" Air Jordan 1 from 1984.
Interestingly enough, Heritage Auction is giving people the opportunity to own this signed pair, although, they'll only be able to cop the left shoe. It's pretty beaten up since it's close to 35 years old. The midsole is completely yellowed, while the leather is dirty and has cracked near the cuff. As of right now, the highest bidder is at $8500 with three days left to go.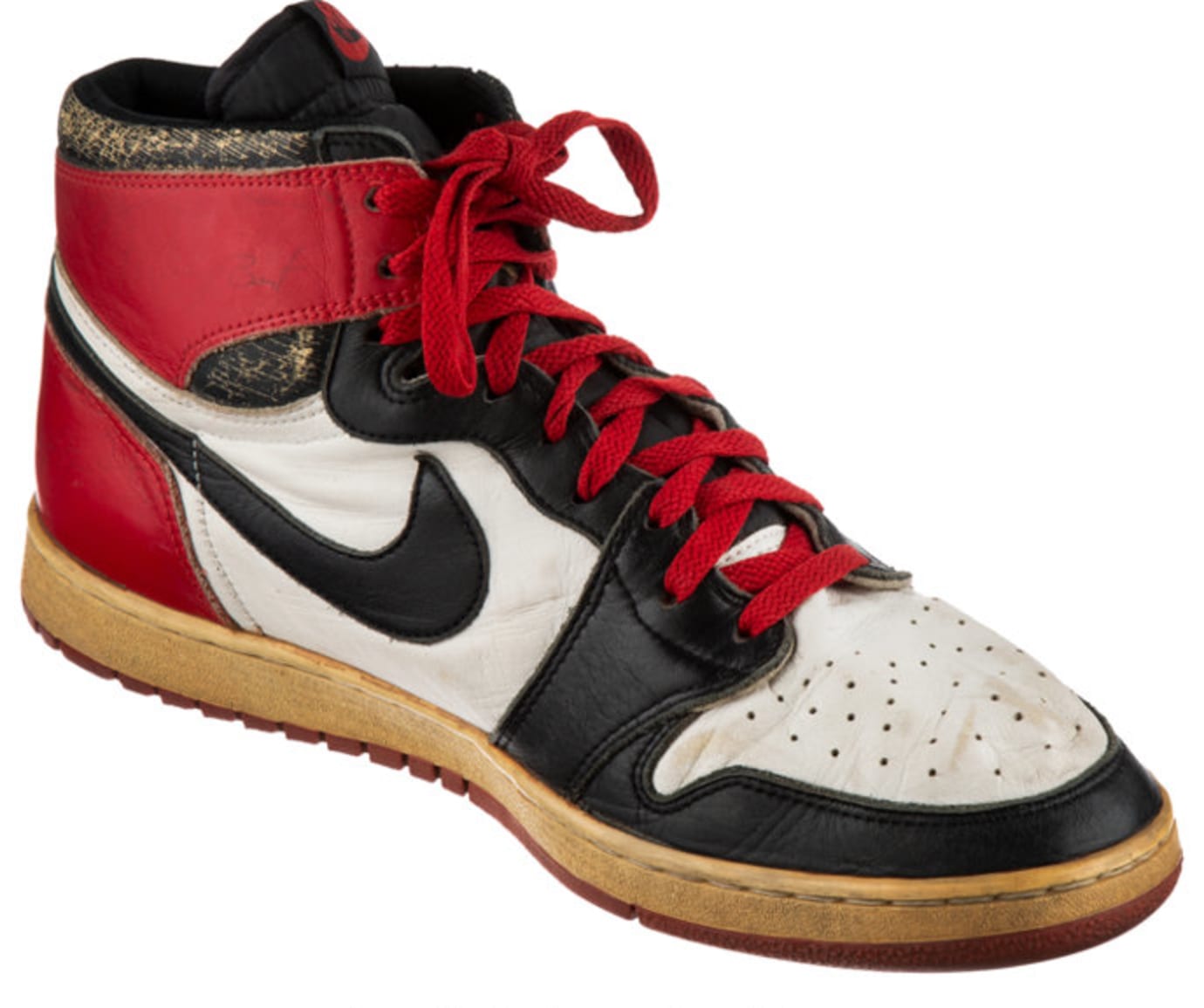 If you're looking to pick these up, you can visit the Heritage Auction website here. These would truly make any collector excited and if you got the dough, these are probably a good place to spend it all.